About Jack in the Box
The Most Popular Burger Franchise Known for Its Tacos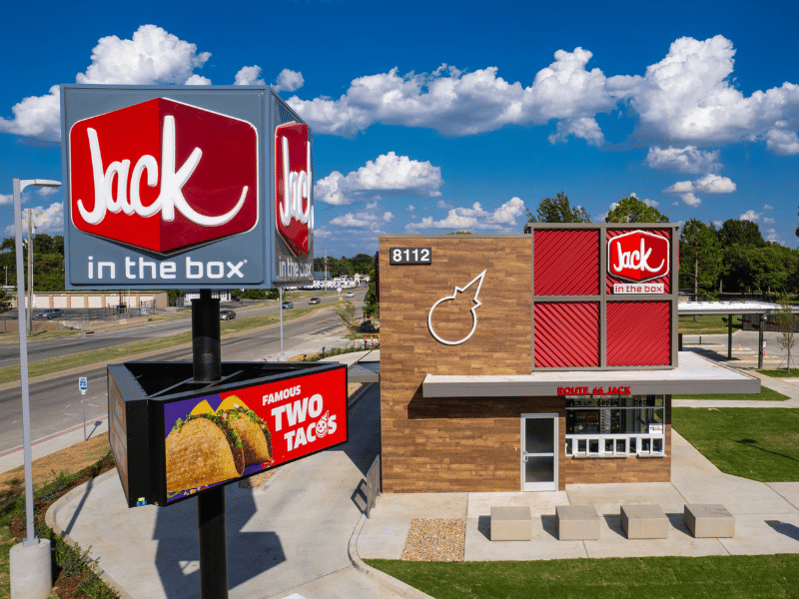 We're Not Your Typical Burger Franchise
Jack in the Box has always been the place for those who live outside the box. Where you can try new things and order what you want when you want it - while always getting it fast, hot, and fresh.
What Makes Jack in the Box Different?
Our menu sets us apart based on our original approach to bold flavor fusions, variety, authenticity, attention to quality, and fresh preparation. While our burgers remain our #1 selling menu item, we also have a unique product line in relation to our competition. For example, the Sourdough Jack and Jumbo Jack are some of our best-selling burgers. However, we're also well-known for our tacos and 24-hour breakfast menu. Add in the variety of chicken sandwiches, egg rolls, breakfast sandwiches, salads, stuffed jalapenos, old-fashioned shakes, and our famous curly fries - you can see why we're different from other traditional burger franchise concepts.
Jack in the Box is actively growing across the country with potential opportunities across the USA. Ready to bring Jack in the Box to your community? Click the button to learn more.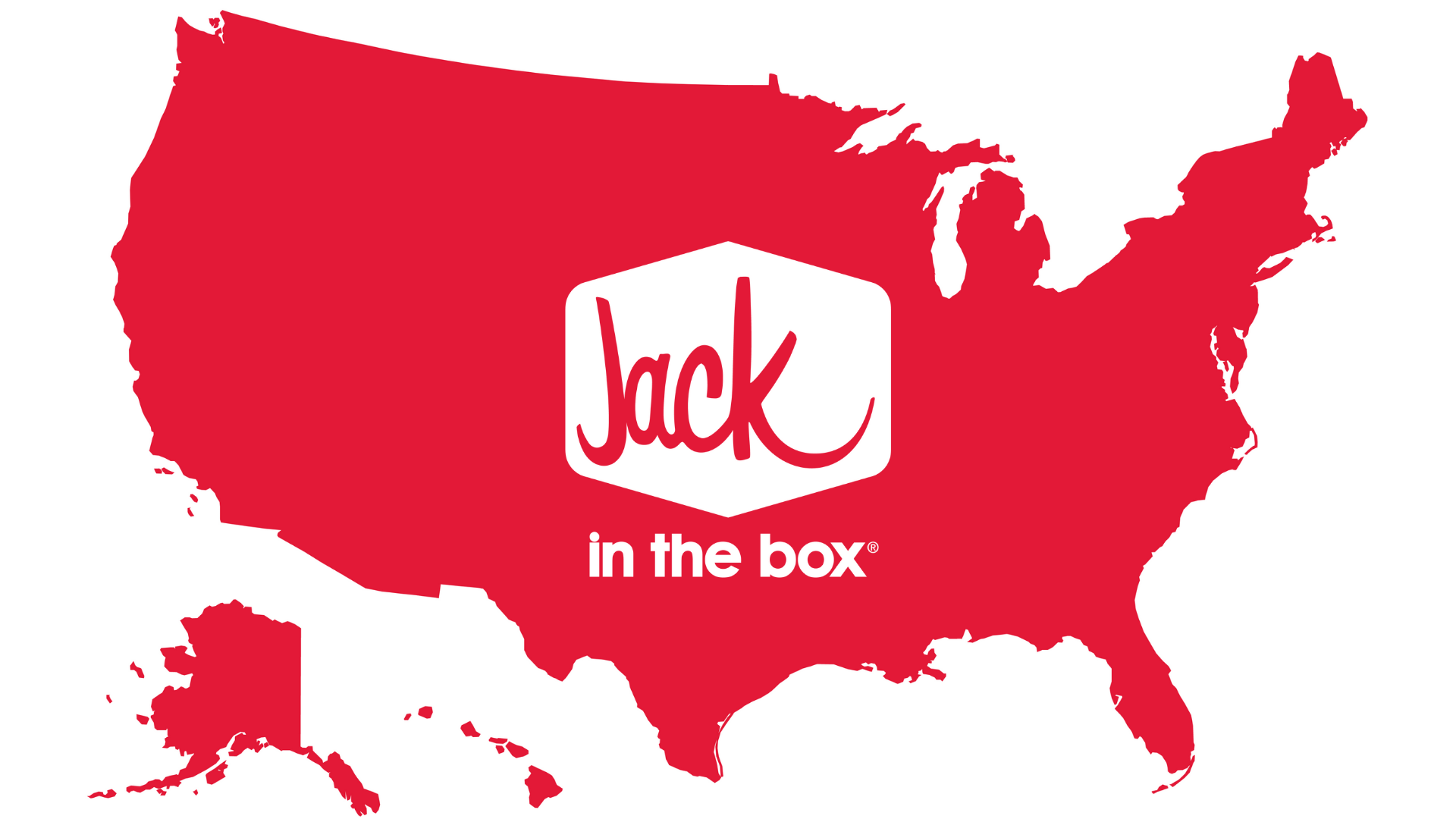 Our Menu
At Jack in the Box, customers can get anything on our diverse 24/7 menu to satisfy cravings whenever they strike.
Not Your Typical Burger Franchise
Our 100% beef patties are seasoned to perfection then paired with melty cheese, classic toppings, and toasty buns.
Sourdough Jack

Jumbo Jack

Double Jack




Classic Buttery Jack

Bacon & Swiss Buttery Jack

Ultimate Cheeseburger

Bacon Ultimate Cheeseburger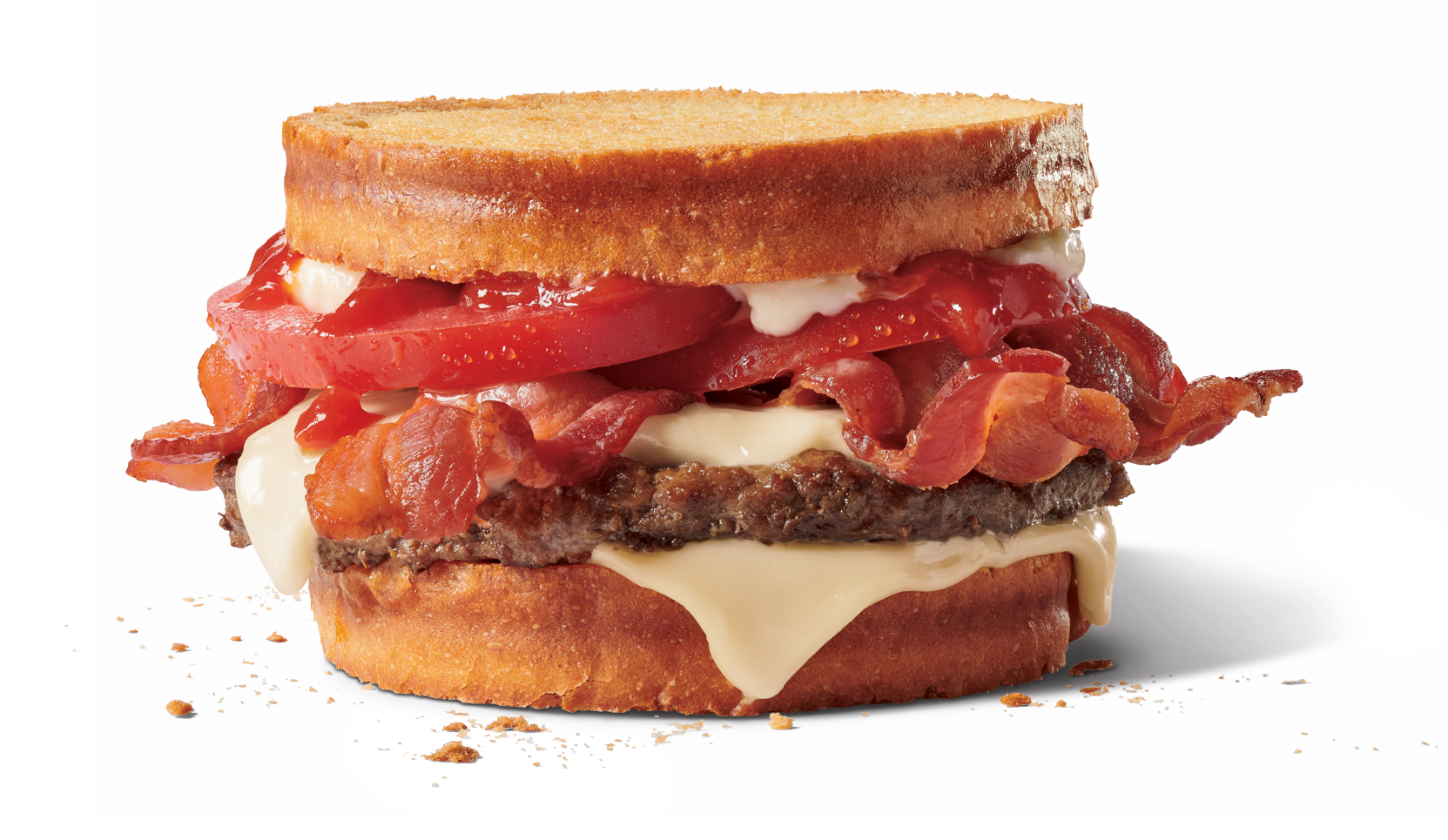 Not Your Typical Chicken Franchise
Customers love our 100% all-white meat crispy chicken fillets along with our grilled chicken sandwiches, bowls, and pitas.
Cluck Sandwich
Jack's Spicy Chicken
Homestyle Ranch Chicken Club
Grilled Chicken Sandwich
Crispy Chicken Strips
Chicken Nuggets
Chicken Teriyaki Bowl
Chicken Fajita Pita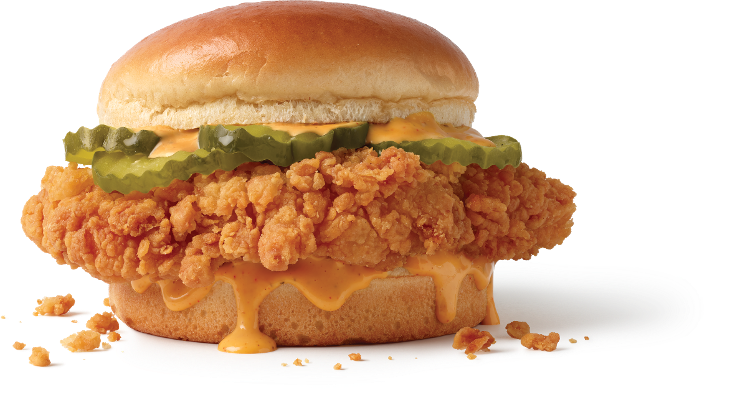 Not Your Typical Taco Franchise
Jack in the Box just might be the most popular burger joint known for its tacos. And it's for good reason!
2 Tacos for $0.99
Tiny Tacos
Loaded Tiny Tacos
Monster Tacos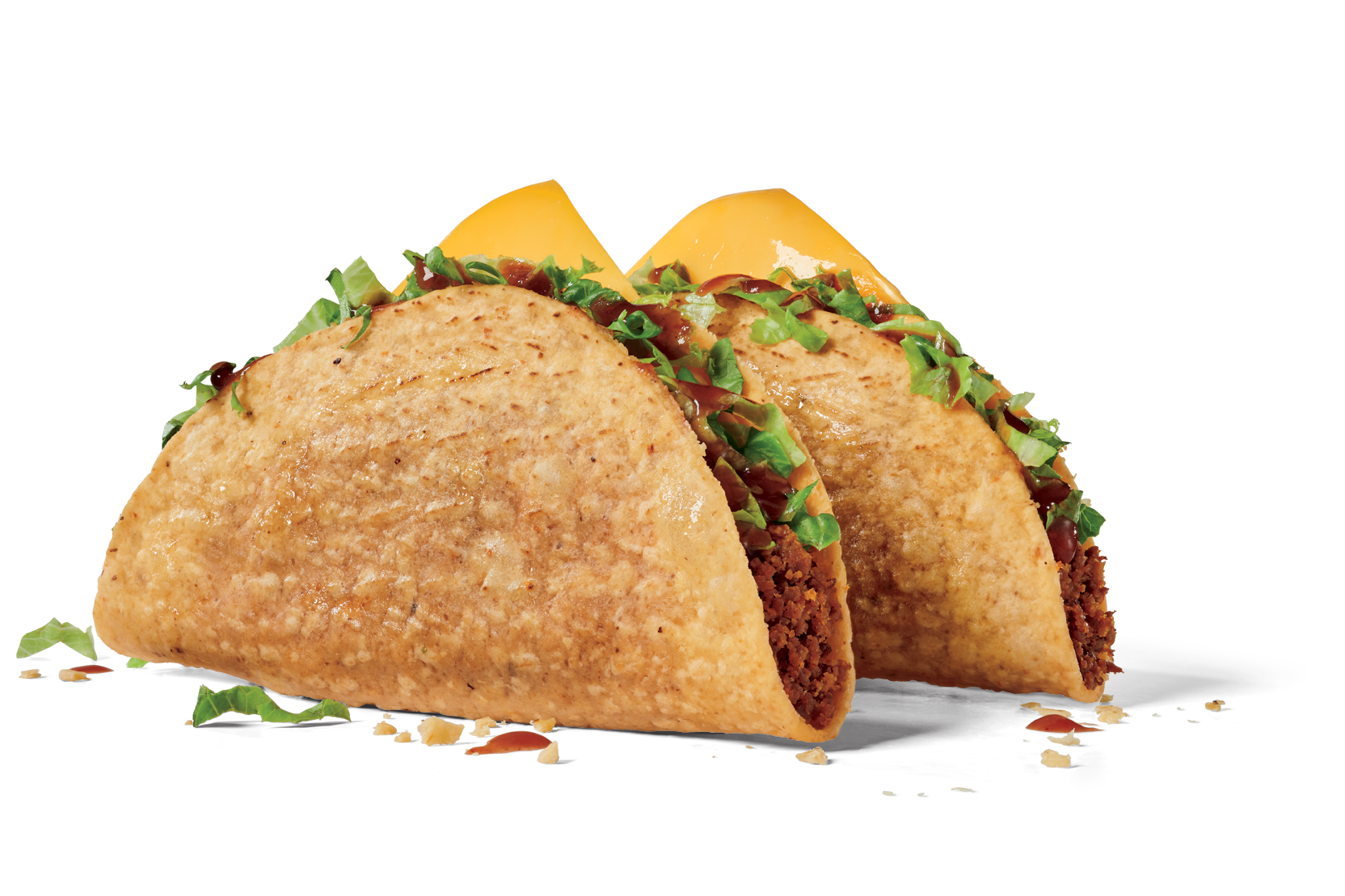 Not Your Typical Breakfast Franchise
At Jack in the Box, you can order breakfast with a hot cup of coffee and hashbrowns 24 hours per day.
Supreme Croissant
Sausage Croissant
Grande Sausage Burrito
Meat Lovers Burrito
Loaded Breakfast Sandwich
Extreme Sausage Sandwich
Ultimate Breakfast Sandwich
Sausage, Egg & Cheese Biscuit
Bacon, Egg & Cheese Biscuit
Jumbo Breakfast Platter
Breakfast Jack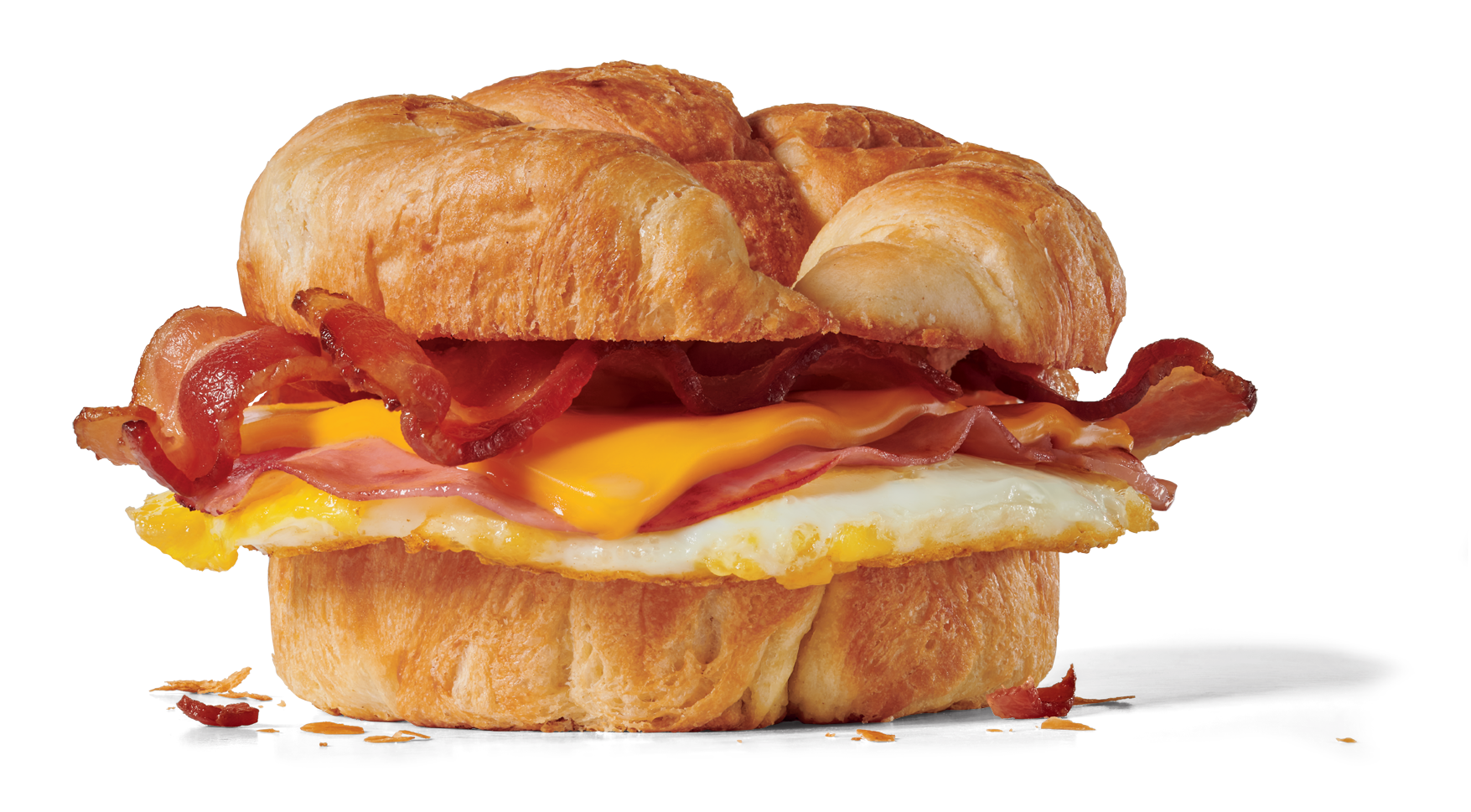 Not Your Typical Late-Nite Franchise
When the lights turn purple at Jack in the Box, our late night menu becomes the hero your cravings need. Build your own Munchie Meal by picking 1 entrée, 2 sides, and a drink.
Entrées: Cluck Sandwich, Spicy Chicken, Double Jack, Ultimate Cheeseburger.
Sides: Two Tacos, Onion Rings, Curly Fries, French Fries.
Drink: Soda, Iced Tea, Coffee, Milkshake, Bottled Water.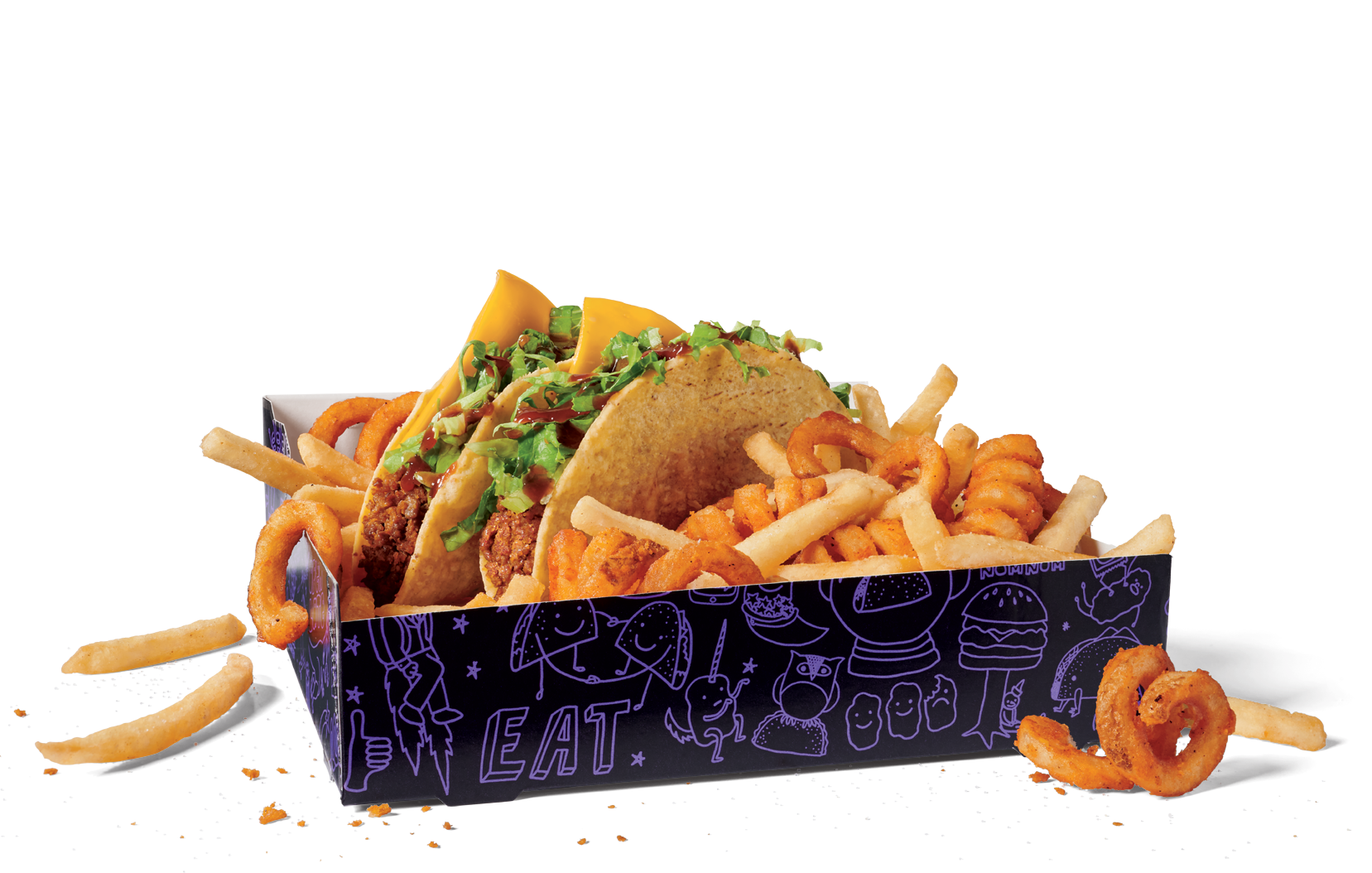 Not Your Typical Salad Franchise
If you're in the mood for something light, you'll love our wide selection of grilled and crispy chicken salads.
Club Chicken Salad
Grilled Chicken Salad
Crispy Chicken Salad
Southwest Chicken Salad
Side Salad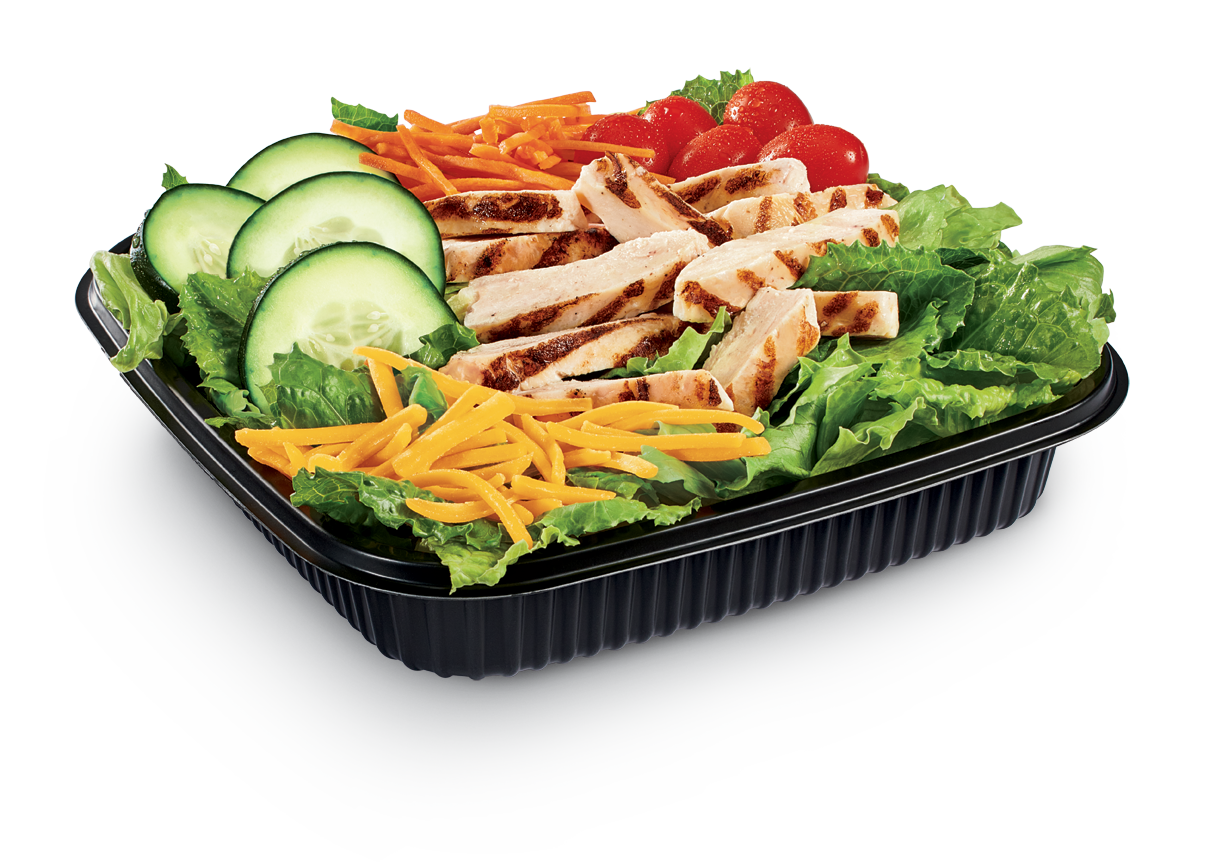 Fries & Sides at Jack in the Box
No meal at Jack in the Box is complete without a side of perfectly seasoned curly fries or any of our other great options.
Curly Fries
French Fries
Halfsie Fries
Onion Rings
Jumbo Egg Rolls
Stuffed Jalapenos
White Rice
Apple Sauce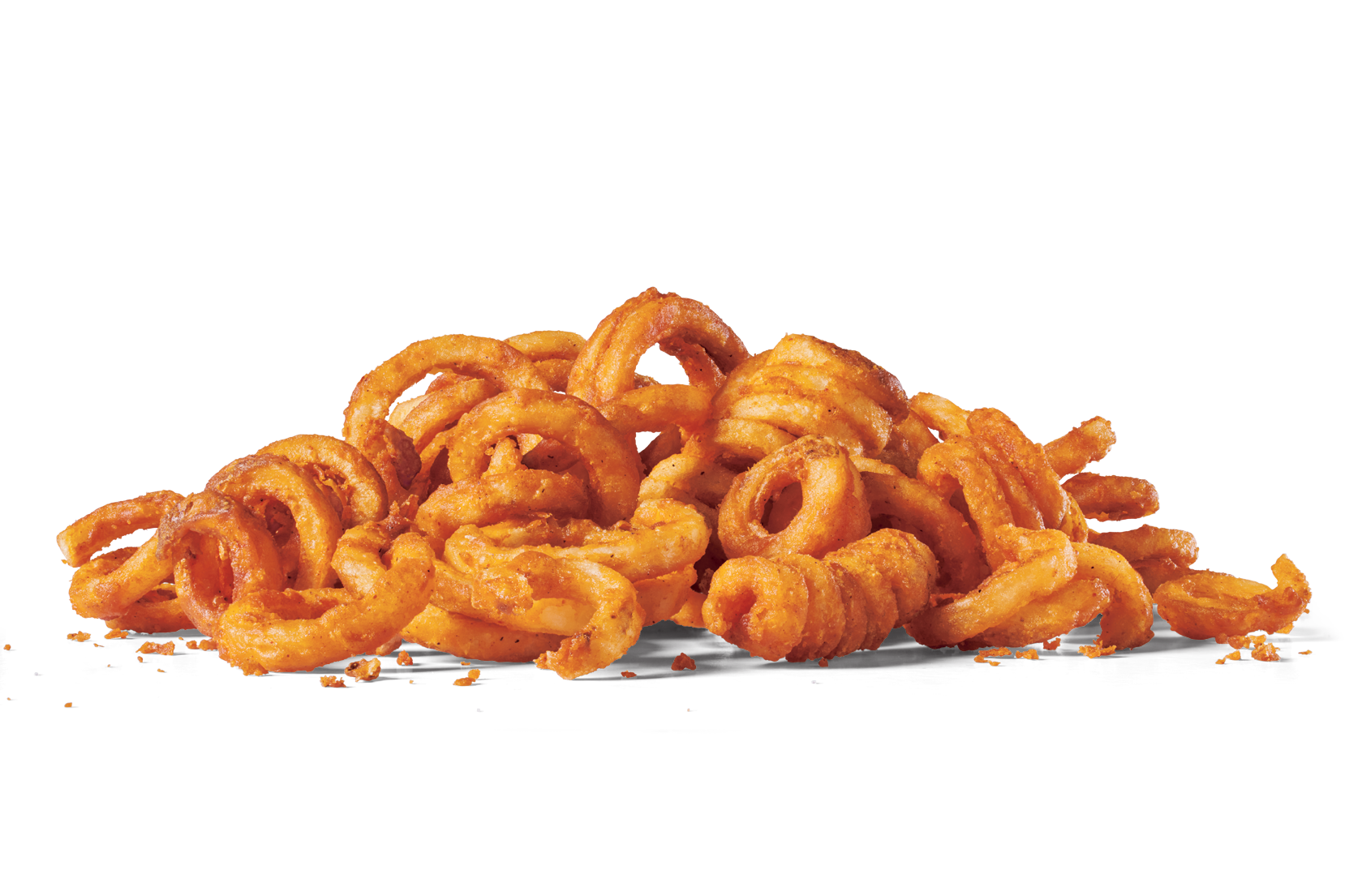 Shakes & Desserts at Jack in the Box
Put a cherry on top of your order with one of our thick and creamy old-fashioned shakes. Or try our tasty cakes and mini churros!
Oreo Shake
Chocolate Shake
Vanilla Shake
Strawberry Shake
Mini Churros
New York Style Cheesecake
Chocolate Overload Cake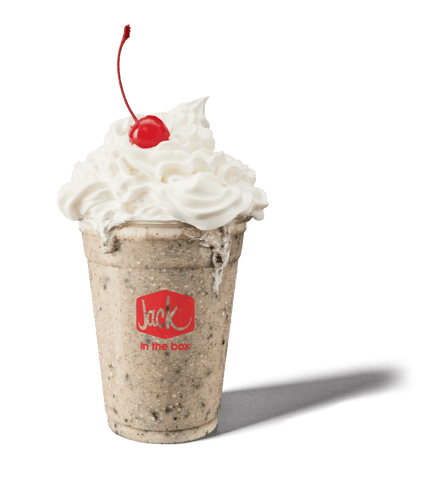 Corporate HQ & RSC
Our Corporate Headquarters / Restaurant Support Center is located at: 9357 Spectrum Center Blvd, San Diego, CA 92123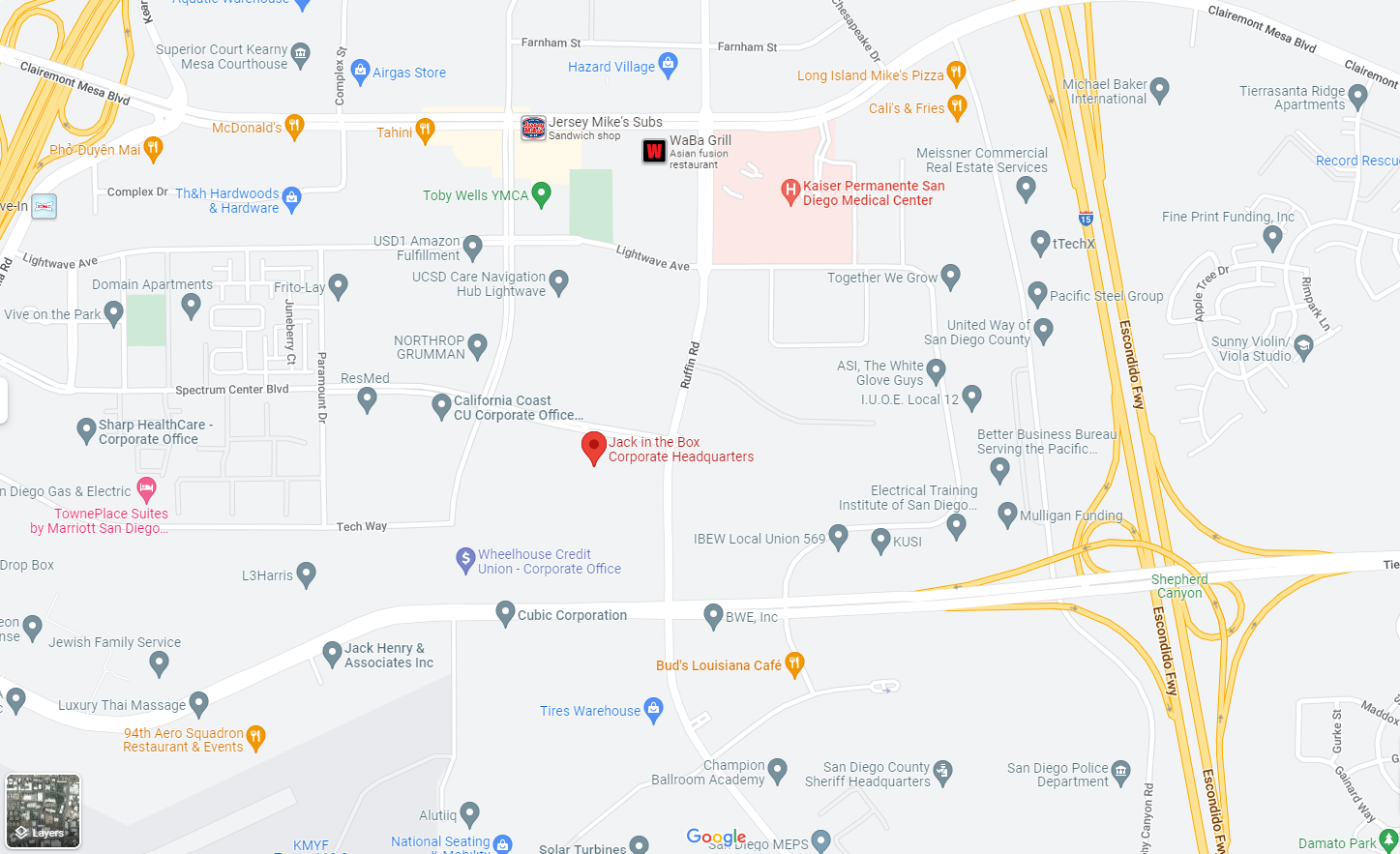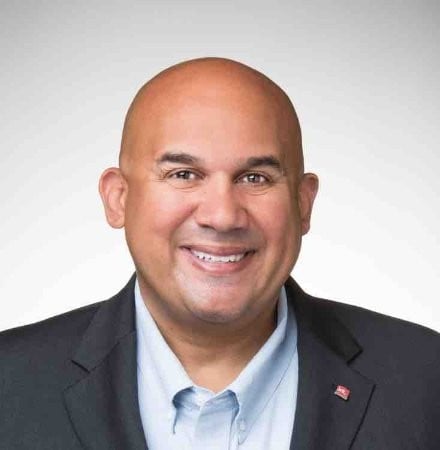 "I know all of the executives and I trust them a lot. When you know they're competent and doing a great job, it makes it easy to invest in the brand."
Jack in the Box Franchise Owner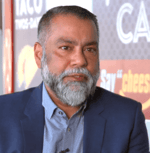 "My favorite part about the Jack in the Box franchise community is everybody gets along as a family. We typically get together at least once per year."
Jack in the Box Franchise Owner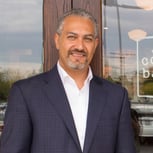 "If you're willing to put in the work and do things the right way, there is a lot of success to be had here at Jack in the Box."
Jack in the Box Franchise Owner
Ready to Get Started?
Please submit the form below to begin your franchising journey with Jack in the Box!