Site Requirements
Discover the Land, Demographic, and Site Characteristics at Jack in the Box
Jack in the Box Site Requirements
Discover our Land, Demographic, and Preferred Site Characteristics
Site Requirements & Venue Types
Watch this short video to get a better understanding of the site requirements and venue types we prefer at Jack in the Box.
Traditional Store Site Criteria
At Jack in the Box, we have a variety of land, demographic, and site characteristics we look for.
Locations We Prefer
Physical Features for Latest Prototype
Free-Standing / Out-Parcel Pads
End Cap
Ground Lease & Purchase
Ingress / Egress
Visibility & Signage
Drive-Thru Required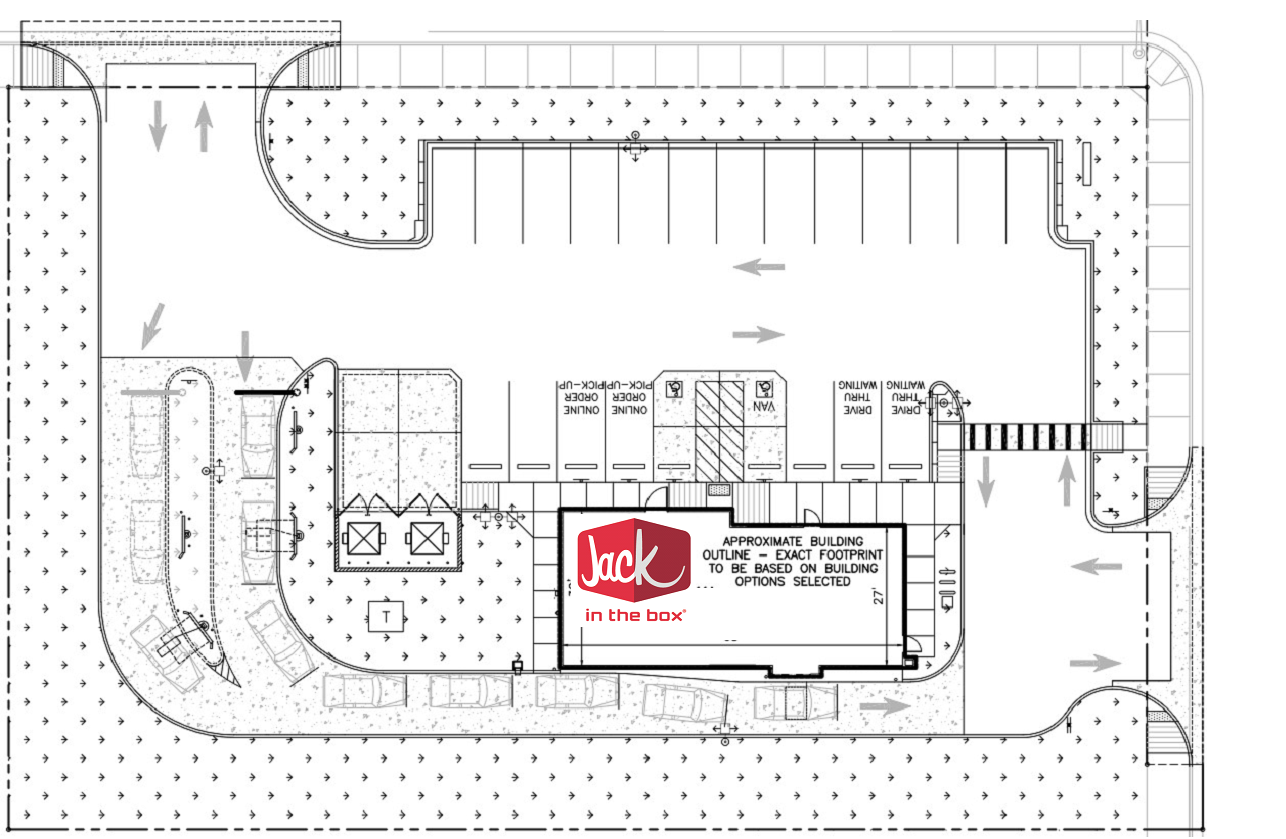 Venue Types
TRADITIONAL & NON-TRADITIONAL FRANCHISE OPPORTUNITIES
Our flexible construction plan allows us to build locations in a wide variety of traditional & non-traditional Jack in the Box venues like...
Free-Standing

Endcaps

Co-Development

Airports

Stadiums

College Campuses

Military Bases

And Much More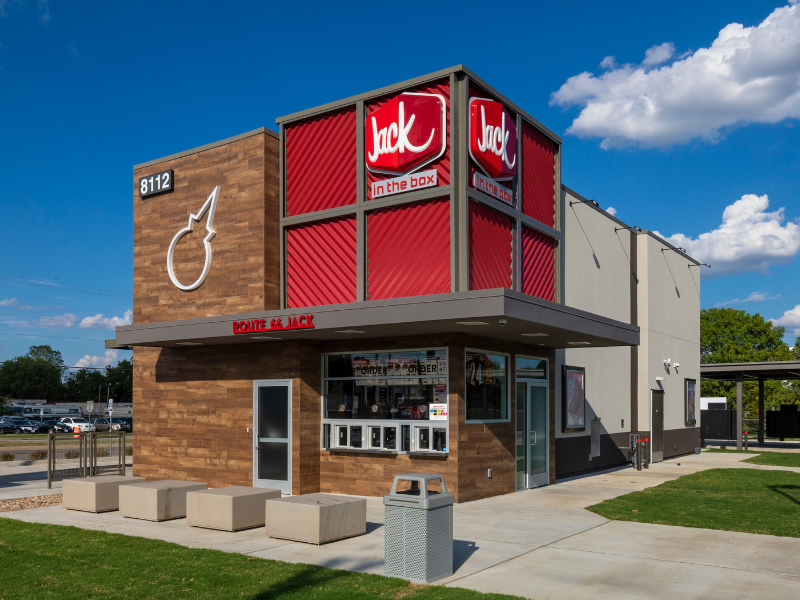 Jack in the Box Franchising On-the-Go
We look for the following site requirements when considering a c-store / travel plaza:
Approximately 1,350 Square Feet for Kitchen

Additional 500-600 Square Feet for Dining Room (If Included)

Drive-Thru Required

Minimum Monthly Gallonage of 150,000

Traffic Count: +20,000 Cars per Day

Access to Interstate or Major Highway (Preferred)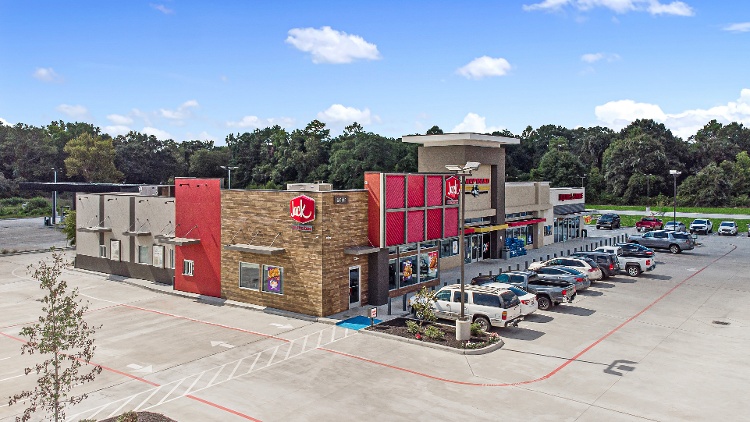 Real Estate Support
Helping You Find Your Location
At Jack in the Box, our Real Estate Department will help you review potential trade areas and sites.
Dedicated Real Estate Team

Established Broker Relationships

Sample Leases

Sample Purchase Documents

Real Estate Planning Software: Demographics, Competitive Sales Data, Mobile Data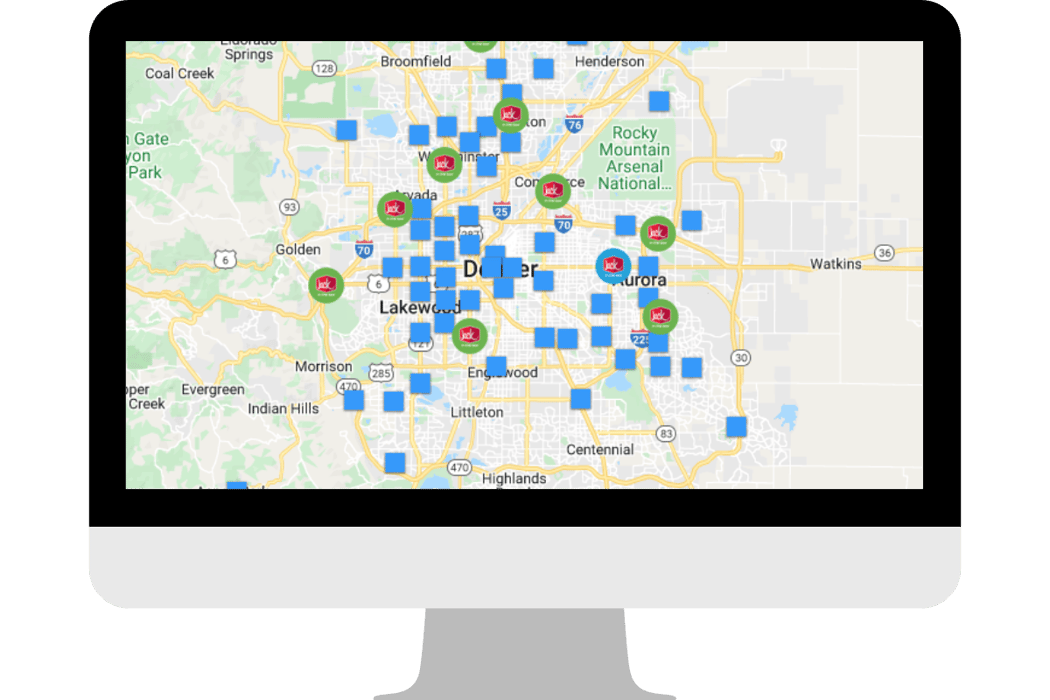 Construction Support
TRADITIONAL & NON-TRADITIONAL FRANCHISING
Once you've found your location, our Construction Team will help you begin the construction process. We'll assist with site layouts, selecting an architect, zoning, permitting, general contracting, reviewing bids, and ordering décor & signage.
Regionally Based Construction Manager

Prototype Plans

Bid Review

Site Visits

Kitchen Equipment Consolidator: FF&E, Millwork, Small Wares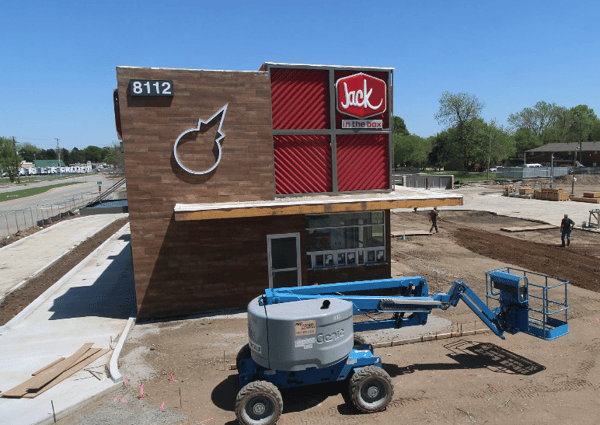 Ready to Get Started?
Please submit the form below to begin your franchising journey with Jack in the Box!