REAL ESTATE & SITE DEVELOPMENT.
What's in the Box?
Every one of our restaurants is unique. We work with our franchisees to identify their community's high-traffic areas where a Jack in the Box would likely have a steady stream of customers. Then, we create a custom franchise construction plan for their restaurant. Franchisees can choose between options like:
Built to suit purchase and sale agreement
Build to suit restaurant lease
Restaurant conversion
Franchise resale
Whatever the franchise terms, they can count on our team to develop a unique plan to suit their needs. They can also count on us to support them throughout the build-out process leading up to their franchise grand opening and beyond!
Our restaurants are built based on several configuration options, with the most generous design seating approximately 82 guests and the smallest accommodating about 48. By offering multiple restaurant prototypes, we can help reduce costs and improve flexibility in locating restaurants.
Restaurant construction timelines will vary depending on factors like location, the concept you choose, and whether you're renovating or building from scratch.
Seats in SMallest Dine-In Model
Approximate Guest Seating for Larger site designs
Site Requirements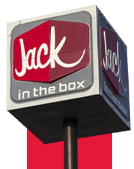 DEMOGRAPHIC CRITERIA
Population: One mile 15,000-20,000 residential population
Employment: One mile 5,000
Traffic: 20,000 to 30,000 ADT
SMALL SITE PLAN
Total Lot Sq Ftg: 21,760
Sq Footage: 1,300 ft
22 Parking Stalls
– VIEW OUR SMALL SITE PLAN
LARGE SITE PLAN
Total Lot Sq Ftg: 22,784
Sq Footage: 2,800 ft
24 Parking Stalls
– VIEW OUR SMALL SITE PLAN
Less is Better.
Our Newest Prototype Has An Even Smaller Footprint
What's Better than One Drive-Thru? Two.
You could double your service, and double your revenue. Our new drive-thru prototype supports increased traffic while offering improved efficiencies.
The Prototype Ready to Bring on the Masses!
Our drive-thru and pick-up orders increased due to our contact-less protocols. Considering a high traffic area? Our dual drive-thru is the perfect no-contact solution.
Our High Foot Traffic Opportunities.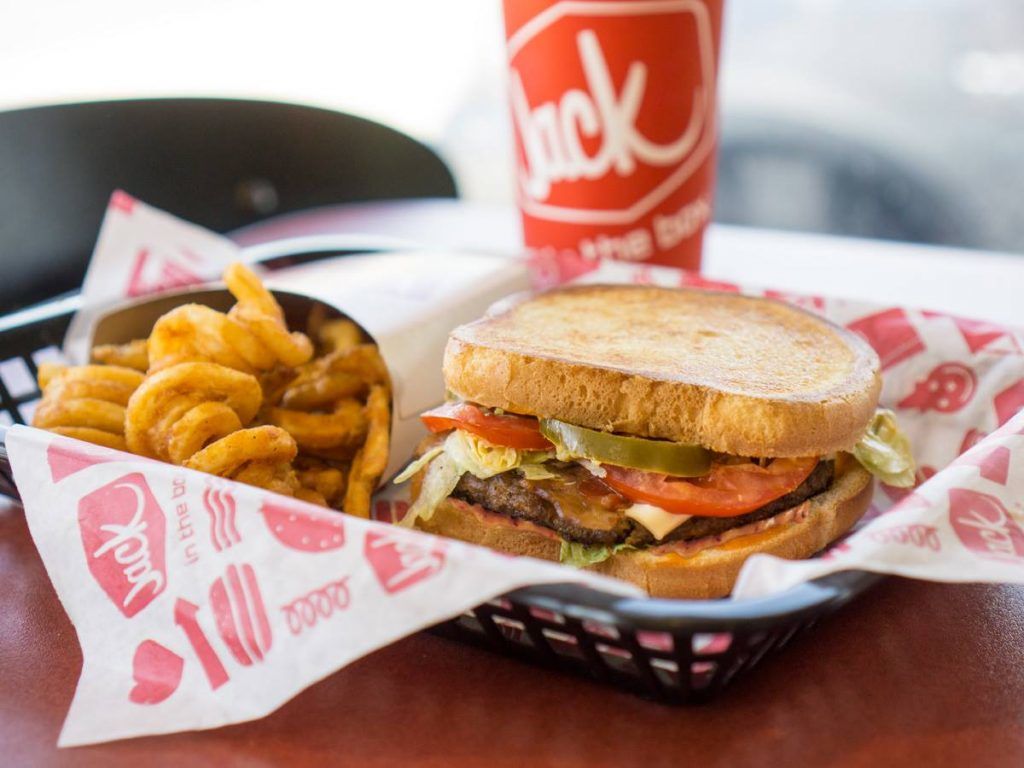 Non-Traditional Opportunities
We're a flexible, quick-service restaurant that can develop franchise concepts to fit just about wherever there's a demand for affordable and convenient food. Shopping centers, college campuses, convenience stores, travel stops –
Jack in the Box fits in everywhere! Our franchise development experts will work with you to identify non-traditional opportunities in your area that promise to be the strongest.
Looking for Area Investors with QSR Experience
Once you see for yourself how much support you can expect throughout the build-out process, we think you'll recognize that opening two or more locations is a prudent way to go. One reason Jack in the Box growth is so strong is that the average franchisee owns 15 of them! Check out our multi-unit opportunities.
Site Planning
Jack in the Box is a convenience-driven restaurant chain. A vast majority of Jack in the Box guests come from within two miles (or six minutes) driving time. In order to maximize that convenience factor, it is vital that prospective sites be the most accessible and visible locations available.
Design objectives include:
To challenge the ordinary
Showcase equities
Build in flexibility for future growth
Maximize productivity
Allow for customization
Interior finishes include ceramic tile floors, a mix of seating styles, decorative pendant lighting, graphics, and wall collages.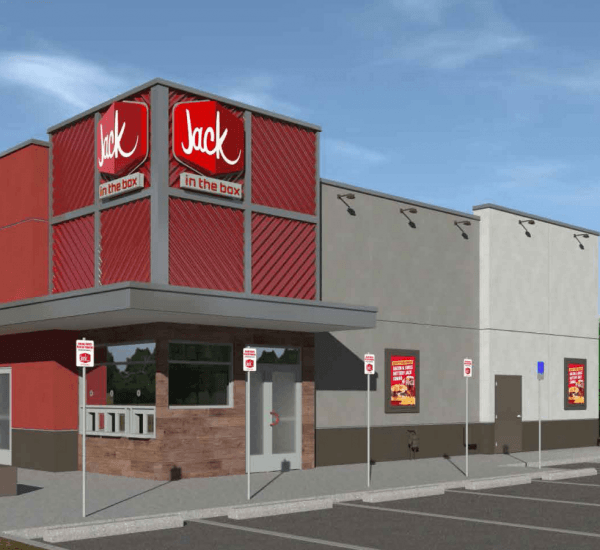 Our State-of-the-art Restaurant Designs.
Our Franchise Real Estate Requirements
Finding the ideal locations is one of the most fundamental considerations in starting a new business. One of the reasons
Jack in the Box is so successful is that we know how to choose locations that are convenient to our customers without breaking the bank. Whether you're considering a standalone franchise model or are looking to open as part of a food court or travel stop, we'll work with you to find the perfect location.
We manage real estate site selection using proprietary market optimization models that you won't find anywhere else. You can count on us to work with you to scope out the perfect space in your area!
Jack in the Box Franchise System Size and Composition
Restaurants are built using several configurations, with the largest design seating approximately 82 guests, and the smallest accommodating about 48 guests. By offering multiple restaurant prototypes, we can help reduce costs and improve flexibility in locating restaurants.