Do You Have Questions About Opening a Jack in the Box Franchise?
If you've landed on this page, you're either looking to start a Jack in the Box franchise or you're researching franchise options and you need more information. You're probably asking yourself the following;
How Much Does a Jack in the Box Franchise make?
How Much Does it Cost to Open a Jack in the Box Franchise?
Why type of support will I receive as a franchisee?
What are the royalties and fees associated with a Jack in the Box franchise?
What markets and territories are available to buy?
If this sounds like you, you're in the right place. Whether you're looking at a chicken franchise, burger franchise, taco franchise, or any other food franchise, Jack in the Box is an opportunity you must consider. So what are you waiting for? Scroll down and let's get started!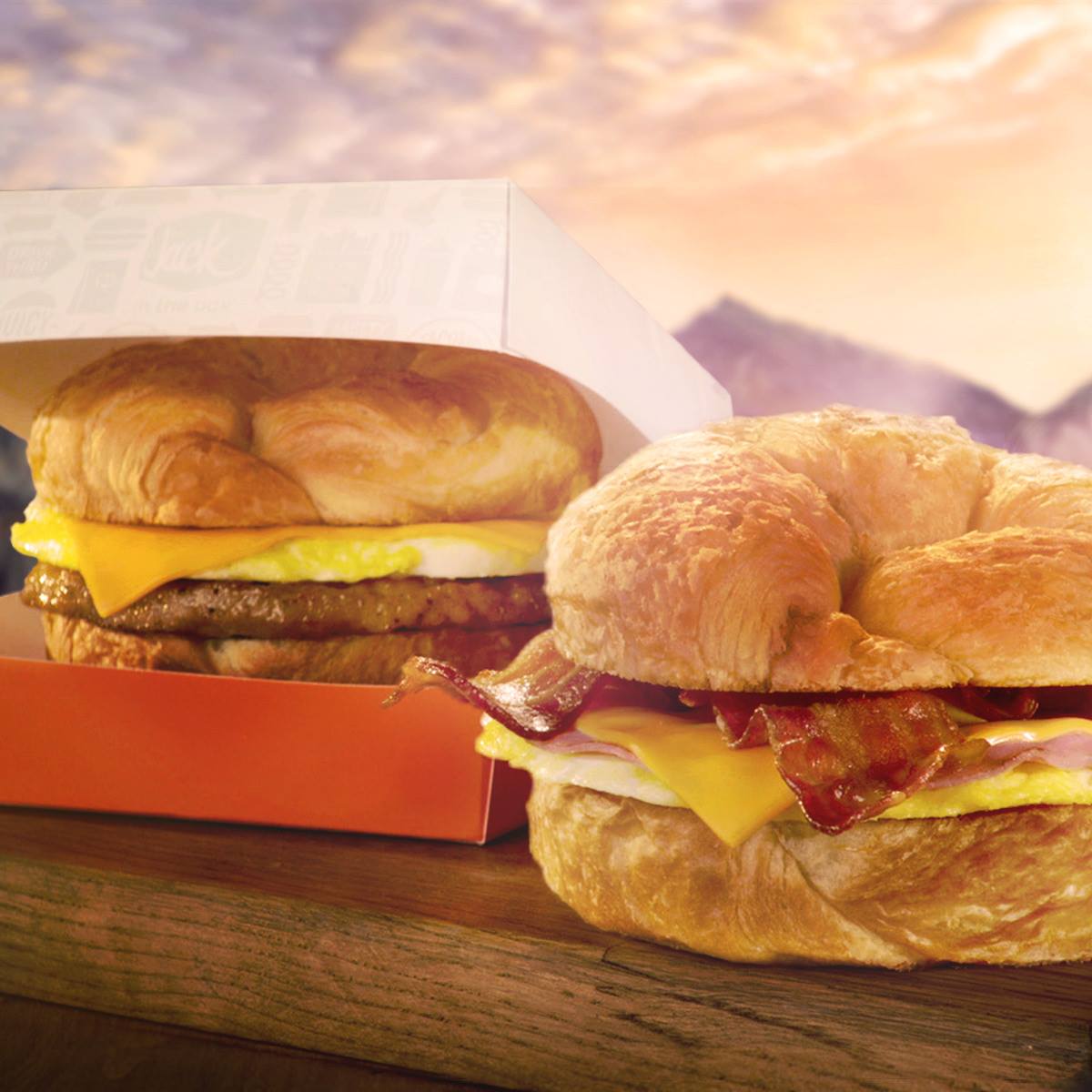 The History of Jack in the Box
How Long Has Jack in the Box Been in Business?
It's been over 70 years since Jack in the Box opened its first restaurant in San Diego, California. Since then, we've grown to be one of America's most beloved fast food franchise brands. Today, we're made up of more than 2,100 locations in 21 states. And we're continuing to expand Jack in the Box to new states, cities, and towns every year.


How Does Jack in the Box Stand Out from its Competitors?

Over the course of our history, we've built some serious differentiators in the fastfood franchise space that other QSRshunger for. These differentiators include a franchisee network that's uniquely devoted to Jack's culture; an iconic brand that pops out in a competitive and expanding category; a a5-daypart menu that's available in its entirety 24/7/365; and customer base with adult devotion to Jack that's industry outlier.

Why Do Investors Value Innovators Like Jack?
The opportunity to buy an iconic brand that has the agility of a startup doesn't come around often. In the same way we invented the fast food drive-thru, we've blazed some serious trails in American culinary, corporate, and cultural history. Innovation is in our DNA. Thanks to this model, we always stay relevant in a fast-changing industry and enticing to new fans without alienating our core. Our franchisees don't worry about the unplanned obsolescence our national competitors always bump up against. We never play catch-up in this competitive industry because we're too busy innovating it.
Can I Open a Jack in the Box Near Me?
Chances have never been better! The growth opportunity for Jack is enormous. Currently, we have more than 2,100 stores across 21 states but we have a lot of room for growth. We're not only opening new locations within our existing markets, we're forging into new and emerging markets as well.
Where is Jack in the Box Looking to Grow?
Now is the time for single-unit investors to invest in a company that's historic expansion is only getting started. Right now, Jack in the Box is going from being a long-time regional player to a national one, focusing on new markets like Arkansas, Colorado, Illinois, Indiana, Kansas, Kentucky, Louisiana, New Mexico, North Carolina, Ohio, Oklahoma, South Carolina, Tennessee, Utah, and --very soon --Missouri.
WHY CHOOSE THE FRANCHISE BUSINESS?
What's a Franchise, and Why Should I Buy One?
A franchise is an agreement between a company and an individual that allows the use of their proprietary processes, business knowledge, and trademarks. The initial fee paid by the franchisee to purchase this license provides them with access to marketing materials, training services, and other related benefits provided by the franchisors.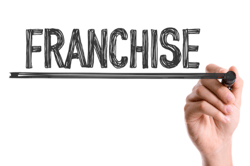 For a lot of us, part of the American dream is owning our own business. And for many of us, buying a franchise is the smartest way to do it. Among its many advantages, a franchise investment saves the business owner precious time and money for marketing, management, and a lot of other aspects that come with entrepreneurship. A franchise investment also buys you corporate support and access to resources, like training for you and your team. When you're part of a franchise system, you're joining a team that is always there to support your business. No longer are you lost when it comes to finding answers to your questions. You're never truly alone, and that is immensely valuable as you dip your toes into entrepreneurship for the first time.
What Do You Mean By "Quick Service Restaurant" Industry?
The restaurant industry has long been anchored by two main categories: fast food and fine dining. Increasingly third sector is emerging between the two: fast-casual dining. We refer to this emerging sector as the Quick Service Restaurant industry or QSR. Although there's a lot of variation within it, in general, QSR combines aspects of the traditional fast food industry (like speed of service, takeout, drive-thru, and self-seating options) with the fine dining industry (like higher quality of ingredients and expansive menu options).
Although Jack is among America's fast food founders, we've long incorporated higher-quality food, in-kitchen preparation, and a wide variety of menu options within our business model. In short, Jack in the Box helped create this emerging third sector. We were QSR before it even had a name. And we're uniquely suited to become the top challenger brand in fast-casual dining.
Why Should I Invest in a QSR Franchise Over Another Kind?
It can seem like there are as many types of franchises as there are industries. Opportunities abound everywhere from healthcare to heavy machine maintenance and everything in between. And though a lot of them offer goods and services that are needed no matter how the economy is doing, the fastfood industry is among the most recession-resistant. Why? Put simply, we've all got to eat. And while fastfood has long been a mainstay in our economy, it's giving way to the emergingfast-casual dining market.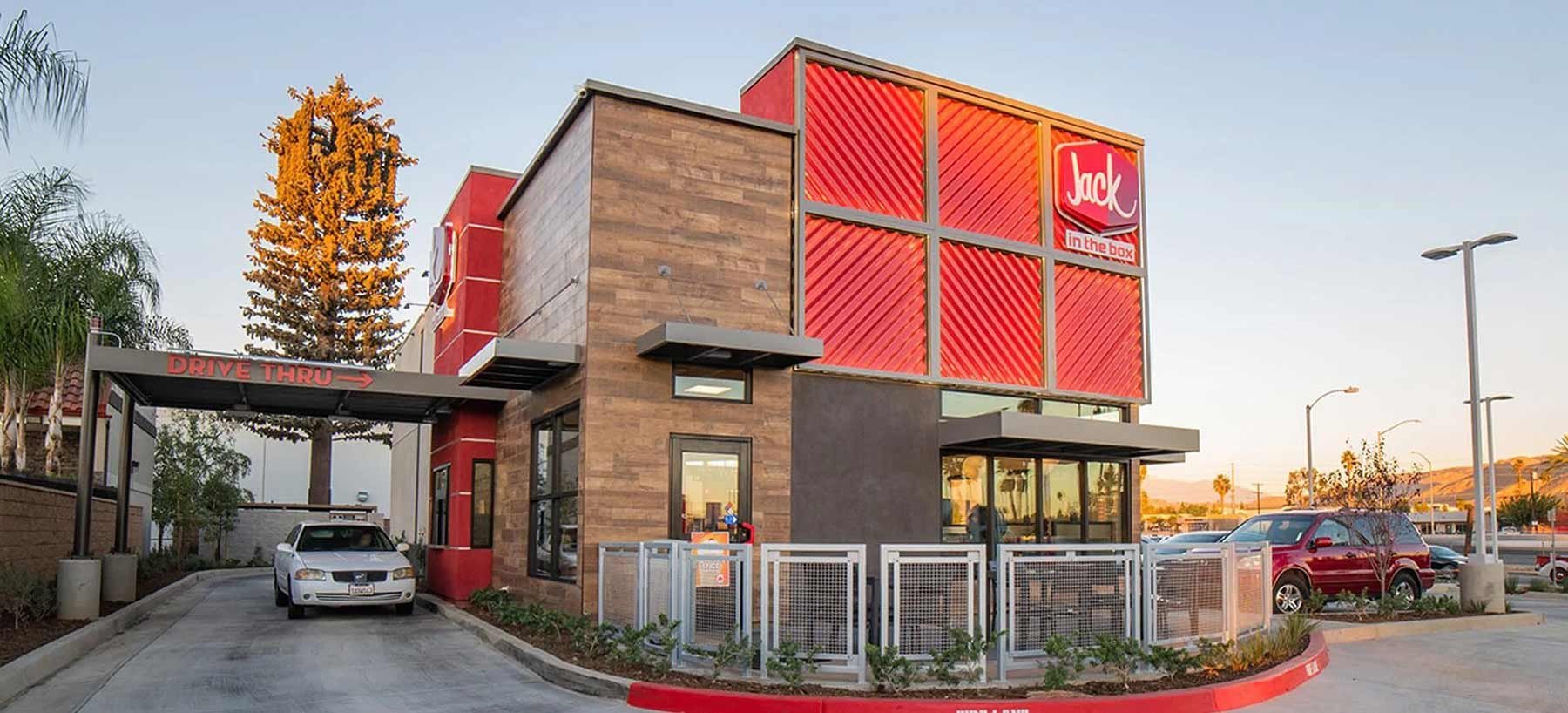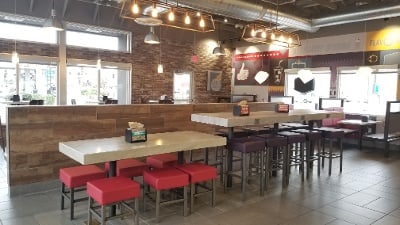 WHAT IS THE HISTORY OF JACK IN THE BOX?
How Did Jack in the Box Begin?
The first Jack was opened in 1951 by San Diego businessman Robert O. Peterson on what was then the main east-west thoroughfare into the city. With a big jack-in-the-box clown keeping watch from its roof, the restaurant featured a first-of-its-kind two-way intercom where motorists could order 18-cent burgers.
How Did Jack Grow?
Peterson, our founder, also operated a food-manufacturing company called the San Diego Commissary Co. In 1960, San Diego Commissary changed its name to Foodmaker Co. That same year Jack established its first out-of-state locations in Phoenix, Arizona. New restaurants in the Houston and Dallas-Ft. Worth areas of Texas soon followed.
Ralston Purina Co. acquired Foodmaker in 1968, commencing a period of major growth for Jack that was driven by the goal to establish new footholds in the Eastern and Midwestern United States. By 1979, some 1,000 locations had been founded throughout the country. Believing its greatest growth potential lay in its West and Southwest markets, Foodmaker chose to close more than 200 stores in its newer markets that year.
Members of Foodmaker's management team partnered with outside investors in 1985 to leverage a buyout from Ralston Purina. Foodmaker went public for two years before converting back to private ownership in 1988. The parent company went public again in 1992, offering 17.2 million shares at $15 apiece.
Wait. Who is this Person Called Jack Box?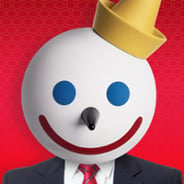 In 1995, Foodmaker launched "Jack's Back," a series of TV commercials featuring our fictional founder, Jack Box. The campaign was wildly successful and continues to this day, making it the longest-running campaign in the QSR industry.
And in a nod to the brand's enduring iconography, in 1999, we changed the name of our parent company from Foodmaker to Jack in the Box, Inc. Today, we're traded on the Nasdaq exchange under the ticker symbol JACK.
What's Our Mission?
Ever since Jack in the Box served its first hamburger in 1951, our company has built a reputation for quality, value, and integrity. The continued success of our company and the Jack in the Box brand depends upon our earning and maintaining the trust of our guests as well as that of all our other stakeholders, including:
franchisees
fellow employees
suppliers and other business partners
shareholders
the communities in which we do business
What Are Our Cultural Values?
At Jack in the Box, our culture is people-first. We understand the importance of treating people well — all people, and not simply our guests. We expect everyone throughout our system to be treated with fairness, respect, and dignity. We honor the wonderful variety of experiences and characteristics that each person at Jack in the Box brings to work every day and believe these differences enable us to see and understand our guests, franchisees, suppliers, and business colleagues through a rich and varied set of perspectives that make each of us better at what we do.
We Even Have Our Own Mantra!
Our cultural values and core mission are at the heart of what we do, and we've encapsulated it with a mantra:
We're Jack in the Box, but we've never stayed in the box. From our menu items to our employees, to our franchisees, we've always popped out in innovative, fun, unexpected ways. Unapologetically danced to the beat of our own music box. Being the curly fries in the world of regular fries, doing things others don't, serving things others won't, and challenging the status quo.
Why Is Jack's Menu Superior to its Competitors?
Our menu variety is unique in the industry, as is the passionate loyalty generations of fans have developed for such a varied array of different items. Our menu has a cult following that goes beyond the average QSR and our devoted group of passionate guests love to shout out about their Jack in the Box cravings. (And you might even spot a Jack in the Box antenna ball on their cars!)
This wide range of products, from tacos to burgers to chicken sandwiches and churros to breakfast croissants and snacks, is just one of our competitive advantages. Our offerings go beyond just basic burgers and fries and amazing shakes; we excel at a diverse array of items that can be ordered any time of day. So no matter when our customers' cravings strike, Jack has them covered!
Does Jack Really Invent New Menu Items Throughout the Year?
We sure do. Jack's 70-year innovative spirit is also reflected in our menu. Our iconic innovations – like the Sourdough Jack and our famed tacos – are what keep generations of customers coming back visit after visit. In 1969, we were the first fast food chain to offer a breakfast sandwich, which would later be called the Breakfast Jack. In 1971, we introduced our famous Jumbo Jack and in 1982, Jack in the Box introduced the first portable salad in the fast-food industry. Our 1995 marketing campaign – Jack's Back – became the longest ongoing advertising campaign in the QSR industry. By 2007, Jack in the Box introduced the first 100% sirloin burger, and we're still focused on continued innovation today. Two words – TINY. TACOS. If you know you know.
What Are Some of Your Recent Menu Innovations?
From the Cluck Sandwich to our Sauced & Loaded snacking lineup, our recent cult innovations have been eagerly embraced by Jack's most loyal fans and are helping us gain a new legion. One of our most recent debuts is our Tiny Tacos, which was quickly followed up by our Spicy Tiny Tacos and our Loaded Spicy Tiny Tacos. In 2021, we partnered with Jason Derulo on the launch of our "One in a Mill" virtual restaurant concepts. This promotion was offered exclusively on Uber Eats and had multiple unique menu items only offered through these virtual kitchens. Rest assured, our R&D team is always working on the next fan favorite!
What Time Does Jack in the Box Close?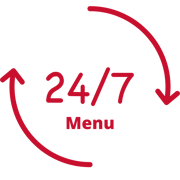 Never! Another secret ingredient in Jack's winning product strategy is our accessibility. We're available 24/7 (a few exceptions) with an all-day, everyday menu, which sets Jack apart from the competition. So, if you want tacos for breakfast, we have you covered. Breakfast for dinner? Be our guest. In fact, it's our accessibility that has been helping drive our strong performance, especially during our breakfast and late-night dayparts. By offering all five dayparts, you're able to capture customers throughout the day and then capitalize on traffic when your competitors are closed.
How Does Jack Support its Franchisees?
Last year, we ushered in a new, growth-focused leadership team with deep industry experience and a drive to strengthen Jack's relationships with its franchisees. We've enhanced every aspect of our franchisee support programs with the goal of creating a franchise opportunity like no other QSR. We provide support to franchisees across multiple areas.
Will Jack Help Me with Real Estate and Site Selection?
Our goal is to educate our franchisees on their potential markets so they can maximize their potential. Our real estate team is stacked with industry experts who help our franchisees take the lead in their markets using the best in real estate planning software and direct hands-on experience. We provide a comprehensive analysis that gives our franchisees a full picture of their market including location planning in a target territory, population and consumer analytics for a given trade area, traffic counts along the roads around your location, and much more.
Will I Get In-Person Support from Jack's Real Estate Team?

Absolutely. Though we utilize technology to give us a great understanding of our markets, our team will tour markets with a "boots on the ground" approach to visit identified sites in person. This helps us gain an understanding of real estate that technology can't deliver and helps us see things software can't. Our team has extensive history with identifying real estate opportunities and this benefit is part of what you receive as a franchisee. Technology is a wonderful tool, but it can't replace years of industry experience. Our team is here to support you using all available tools.
How does Jack in the Box Help Me with Leases and the Leasing of Restaurants?
The Jack in the Box leasing team is a welcome asset to franchisees who choose to lease their locations. When needed, we help you in identifying key things to look for in leases that you might overlook. With our years of experience, we help you understand key components to your lease. Our team specializes in lease negotiations and will be by your side to help you negotiate the best possible commercial lease for you and your restaurant. Franchisees can count on our in-house experts to help you every step of the way. We're here to help you succeed. The best part? This comprehensive support is all included in our initial franchise fee.
Will You Help Me During the Construction Process?
Yes. Once a franchisee has closed on their location, Jack's construction team works with you to begin the construction process. We'll assist you with architectural selection, permitting, finding the right general contractor, ordering your store décor and signage, and scheduling utility services and hookups. From store design and blueprints to understanding what materials are needed to design your dream restaurant, our team is here to support you.
How Do You Support Franchisees with Setting Up and Pre-Opening?
Before opening, our operations team assists franchisees with ordering their inventory, recruiting employees, pre-opening, and training staff. Also, prior to opening, each franchisee or their designated market operator must complete Jack's 10- to 12-week training program. This program is typically held in San Diego, but in some instances, can take place closer to your location if a training store is approved and available. Prior to opening, we also provide a web-based training program that all Jack in the Box associates must complete along with several required courses in food safety.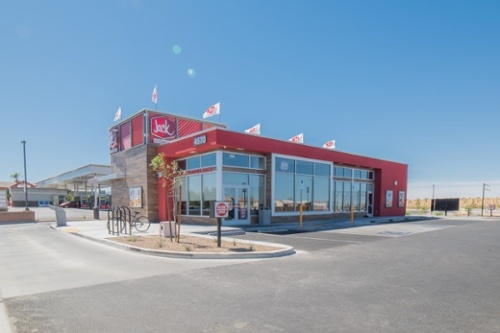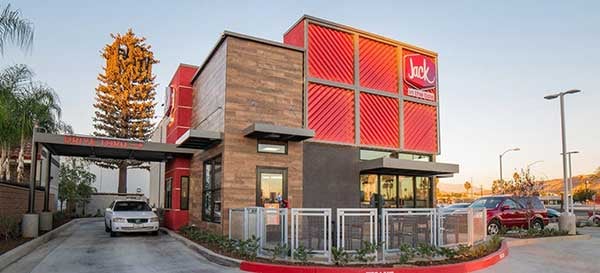 What Kind of Support Will I Get After I'm Open?
Once a restaurant opens, Jack offers franchisees and their employees' access to our training materials, new product preparation guides, and information on new procedures and requisite training. You can expect periodic consultation and advice on your store's operations and marketing, including studies to improve labor efficiency and technology and equipment enhancement.
You will also be assigned a franchise business consultant who will become your point of contact for any needs or questions you may have on a day-to-day basis. Our FBCs are experts in business growth and will always have one eye on expanding your customer base. They also work with you to implement new marketing campaigns, equipment ordering, help with your POS system, etc. When something is outside their area of expertise, they will help connect you with someone internally who can help you further. Our FBCs are vital to our business and a tremendous asset for you as a franchisee.
How Will Jack Help Me Promote My Store?
As in everything we do, Jack creates advertising and promotional campaigns that are unapologetically outside the box. We cut through the marketing clutter in a highly competitive industry to connect with customers through a mix of media. We utilize an omnichannel approach when it comes to reaching our customers to drive traffic to your stores and create brand awareness. We utilize platforms like TV, radio, Facebook, Instagram, TikTok, celebrities, influencers and more to be top of mind for consumers across all of our markets.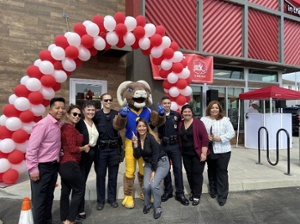 We also offer franchisees regional marketing programs to help find new customers using customized marketing plans and options, including sports sponsorships, digital and social media, billboards, radio remotes, and cinema advertising. We offer support and assistance with things like the following:
Grand opening marketing
Marketing collateral and POP signage design
National branding campaigns
Digital marketing campaigns
LTO marketing materials
Etc.
With our fantastic marketing and communications team, you can rest assured that Jack in the Box is here to help you with all your marketing needs!
How Does Jack's Innovation Keep it Ahead of the Game?
Jack in the Box is anything but just another burger player. We offer one of the most varied menus in the quick-serve industry. With the ability to serve our guests whatever they crave, whenever they crave it, we've managed to build serious brand love across a wide range of products.
This variety--and its regular complement of new and exciting offerings-- gives jack a strong competitive advantage. We're always coming up with unique meal bundles and exciting pop-up items to satisfy a wide range of cravings. And the ability to satisfy multiple cravings with one visit that makes us a family staple in delivery and digital.
What Time Do You Serve Breakfast?
All day, all night, 24/7! In 1969, we transformed breakfast on the go with the industry's first breakfast sandwich -- a fresh-cracked egg with a slice of ham and American cheese on a hamburger bun. And while the iconic Breakfast Jack remains a fan favorite today, it shares the marquee with a serious lineup of breakfast cult favorites – all available whenever our customers crave it.
Does Jack Serve Different Items Depending on the Time of Day?
Nope! At Jack in the Box, we quickly learned that customers don't just crave breakfast in the morning or churros for a snack. They want our Cluck Chicken Sandwich and our signature eggrolls breakfast, lunch, and dinner. So, every menu item we sell can be ordered any time of day. If your customers crave food throughout the day, why would we stop them from satisfying their cravings?
Did You Say Jack Invented the Drive-Thru?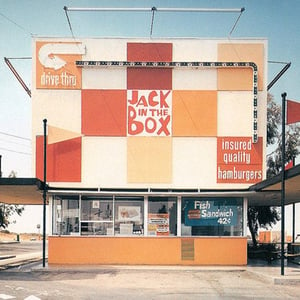 Why, yes, we did. Before Jack, drivers had to pull up to a restaurant's window to order their meal. That all changed in 1951 when founder Oscar Peterson obtained the rights to a cutting-edge, two-way intercom system from a restaurateur in Alaska. Peterson installed the system in a jack-in-the-box clown head at his original store in San Diego. It was such a hit that he soon fashioned talking clown heads at all his Jack in the Box locations -- thus giving birth to the great American fast food drive-thru we know and love today. So as many race to add drive-thru's to their concepts, we've been embracing them for decades.
What Other Menu Items Did Jack Invent?
A lot! For example, we introduced the first portable salad in the fast food industry in 1982. Talk about being ahead of the game! We raised the bar for the quick-serve industry once again in 2007, launching the first 100% Sirloin Burger in the industry.
Is Jack in the Box a Publicly Traded Company?
In 2009, Jack Box stepped up to the Nasdaq podium and rang in a new era for the iconic brand. After 50 years operating under the parent company Foodmaker, Inc., Jack officially changed the name to Jack in the Box Inc. and moved the company over from the New York Stock Exchange. The move celebrated the enduring impact of the iconic brand and solidified an ambitious commitment to grow our regional footprint.
What Does Jack's Signature Store Design Look Like?
We're rolling out a next-generation, lower-cost prototype design for all our new locations -- as we set out to modernize and transform our existing ones.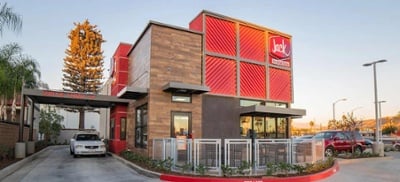 It's our two-pronged growth strategy to update and transform our footprint and deliver the guest experience of the future.
Our new modular design incorporates Jack's distinctive and iconic branding elements while also advancing operational speed and efficiency. So, fear not, Jack's big red box will still be the beacon for new and future fans. And we'll still rule late-night by turning up the purple light.
Does Jack Offer Locations Beside Freestanding Stores?
For too long, Jack's traditional freestanding restaurant model hindered investors to expand into smaller and alternative locations. But no longer!
Mk9, our next-generation prototype, now gives franchisees access to more cost-effective real estate through new channels like urban centers and endcap locations. This means units can be adapted to multiple footprints, with models for drive-thru-only, walk-up, and outdoor and/or indoor dining.
Can Jack's Kitchen Meet the Emerging Demand in QSR?
Yes. Our new modular prototype design features a kitchen that's geared to serve our wide variety of menu favorites for each daypart at faster speed. This next level in operational efficiency improves not just speed of service, but also food costs.
What Will Jack's Next-Generation Store Look Like?
Starting early next year, Jack will debut our store of the future -- the Mk12. This new modular prototype is for off-premises dining and features a lane for drive-thru, as well as a lane for online pick-up and third-party delivery. This new design will cut development costs by 18% to 23% and allow for more storage capacity as well as a dual-assembly kitchen.
We're now adapting this design to work in a wider variety of store sites -- including drive-thru-only endcaps, smaller and streamlined narrow sites, and nontraditional sites like airports, convenience stores, and college campuses -- to give our franchisees an even greater opportunity to bring Jack to locations that weren't possible before.
HOW CAN I BUY A NEW JACK IN THE BOX LOCATION?
How Much Does it Cost to Open a Jack in the Box Franchise?
If you're considering investing in a franchise, there's never been a better time to invest in a Jack in the Box. We're looking for qualified first-time and seasoned investors to broaden Jack's reach within our existing footprint and beyond. Whether you're looking for a burger franchise, a chicken franchise, or a taco franchise, Jack in the Box has something for nearly everyone.
How Much Does a Jack in the Box Cost?
Based on our Item 7 in our 2022 FDD, we estimate the initial investment in a Jack in the Box will cost between $1,697,000 and $2,694,600 per store. These figures include virtually everything it takes to start the restaurant, including:
A one-time initial franchise fee of up to $50,000
Building improvements up to $785,000
An initial inventory of up to $20,000
Three months of operating funds
How Much Does a Jack in The Box Franchise Make?
Jack in the Box is known throughout the QSR industry for its exceptional store-level profitability and strong AUVs. Our system-wide AUV remains highly competitive, ranking us among the top 20 largest brands in the fast food franchise industry.
Our 2022 Item 19 reports our Average Gross Sales for Franchised and Company Operated Restaurants is $1,858,441. This data was pulled from Table 3 of our Item 19 in our 2022 FDD and represents Historical Gross Sales at Franchised and Company Operated Restaurants in the Continental U.S. for the 12-Month Periods Ended September 30, 2020,and September 30, 2021.
What is Jack in the Box's Royalty Fee?
Jack in the Box has a royalty fee of 5% of gross sales.
What is Jack in the Box's Marketing Fee?
Jack in the Box has a Marketing Fee of 5% of gross sales
How Much is the Jack in the Box Franchise Fee?
When you sign the Franchise Agreement, you must pay the Company an InitialFranchise Fee. The Initial Franchise Fee is typically $50,000 for each franchised restaurant, plus any tax or other fee imposed upon the Company due to the collection of the Initial Franchise Fee. If your franchise term is for less than the standard 20 years, the Initial Franchise Fee is $2,500 for each year or partial year exceeding six months. If you will be operating at a nontraditional location, the Initial Franchise Fee is $25,000 for each unit, plus any taxes and fees imposed on the Company due to collection of the Initial Franchise Fee.
What If I Want to Open More Than One Location?
If we partner under a Multi-Unit Development Agreement, we grant you the right to construct an agreed-upon number of Jack in the Box restaurants in a specified geographic area. The minimum number of restaurants that can be developed under a Multi-Unit Development Agreement is two (2). If you are a new developer / franchisee to our System, when you sign the Multi-Unit Development Agreement, you must pay us a non-refundable Development Fee, calculated as follows: (a) $50,000 for the first new restaurant; and (b) $10,000 for each additional new restaurant. If you are an existing developer / franchisee with our System, when you sign the Multi-Unit Development Agreement, you must pay us a non-refundable Development Fee equal to $10,000 for each new restaurant. If you are in full compliance with the Multi-Unit Development Agreement and any other agreements with us, we will credit the portion of the Development Fee for the particular restaurant towards the Initial Franchise Fee for that restaurant. The Franchise Fee for each particular restaurant is due when you sign the required Franchise Agreement. If you're interested in learning more about multi-unit franchising opportunities with Jack in the Box, click here.
Will I Get Incentives If I Buy More Than 1 Jack?
Yes! To help incentivize growth in key markets, Jack in the Box is offering qualifying multi-unit investors reduced franchise royalties during the first five years of opening. Under our current Development Incentive Program, if you sign a Development Agreement for a minimum of three (3) restaurants to be developed and opened under the development schedule during the time frames specified in the Development Agreement, and certain other requirements are met, you may be eligible for one the following incentive options, at our sole discretion:
OPTION A: The Royalty (which is currently 5% of Gross Sales) will be reduced to: (i) 1% of Gross Sales for the first year; (ii) 2% of Gross Sales for the second year; (iii) 3% of Gross Sales for the third year; (iv) 4% of Gross Sales for the fourth year; and (v) 5% of Gross Sales for all subsequent years.
OPTION B: If you open the Restaurant on or before the required date in thedevelopment schedule, we will loan you $150,000 at 0% interest to be usedsolely for development costs associated with that restaurant. The loan will be repaid by crediting 100% of the royalty payments for that restaurant otherwise due until the loan is paid in full (i.e., payments will be made by crediting the appropriate portion of royalty payments toward the principal balance outstanding). If the restaurant is sold or permanently closed and the loan has not been fully repaid, the remaining principal balance is due in full.
Does Jack in the Box Offer Incentives for Veterans?
Yes we do. We participate in the International Franchise Association's Veterans Transition Franchise Initiative ("VetFran") to provide franchise opportunities to qualifying veterans. Our VetFran incentive is called the Jack in the Box Veterans Program ("VeteransProgram"). Under the Veterans Program, we reduce the Initial Franchise Fee for the first new Restaurant by 25%, or $12,500. Accordingly, the Initial Franchise Fee paid to us is $37,500. This incentive may not be combined with any other incentive program. To qualify for the Veterans Program, a prospective franchisee must: request the Veterans Program at the time of application; meet our then-current qualifications for new franchisees; be at least 51% legally and beneficially owned by persons meeting our qualifying veteran status; not have previously received a similar incentive from us. The Company may discontinue or modify this Veterans Program at any time.
MEET OUR FRANCHISING TEAM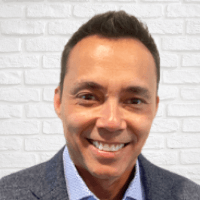 Tim Linderman
Chief Franchise & Corporate Development Officer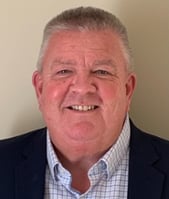 Van Ingram
Vice President of Franchise Recruitment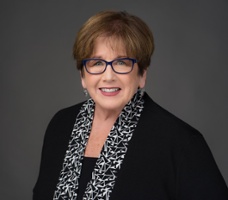 Ronni Silver
DIRECTOR OF FRANCHISE DEVELOPMENT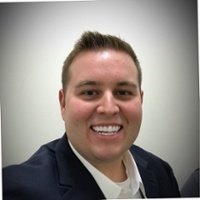 Dustin Thompson
FRANCHISE RECRUITMENT MARKETING DIRECTOR
Meet Some of Our Franchisees
Want to know more about our franchisees and why they love being a part of Jack in the Box? Click on the boxes below!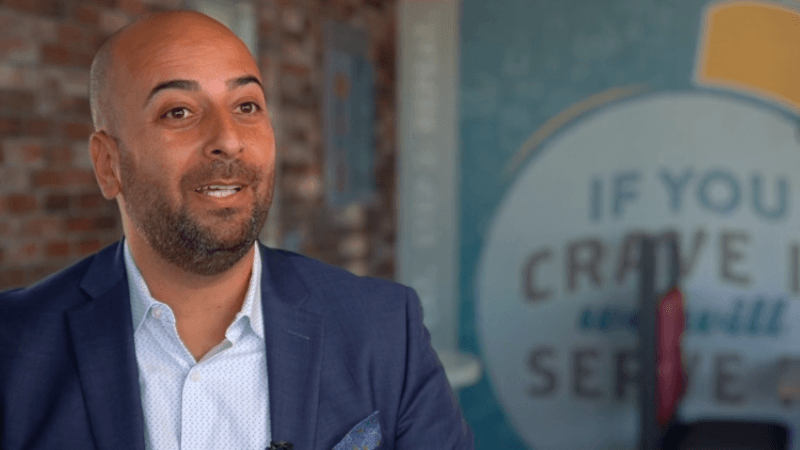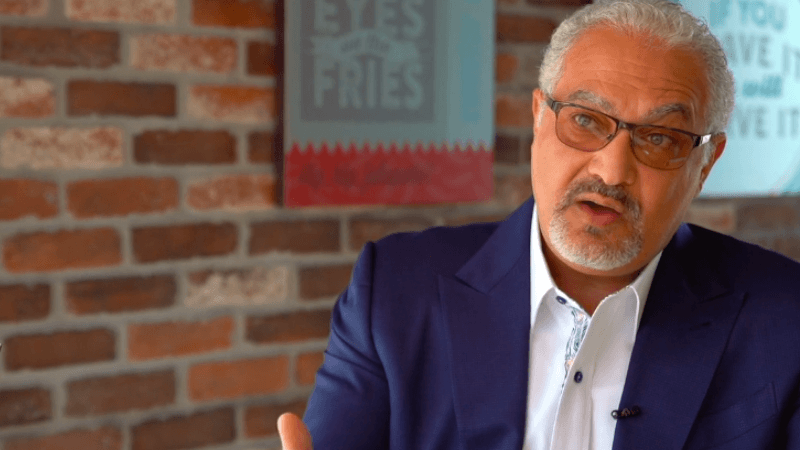 Let's Talk!
Are you looking for a franchise investment with extraordinary growth potential? Fill out the form below, and we'll get in touch with you to schedule a call to discuss the Jack in the Box franchise opportunity.